Rolling your bike box or travel cases through Airports and metro? or shifting in trade show? If no cart, how to move with bike travel box and carton boxes? This solution comes from Qbicle Inc. to help get your baggage and several carton boxes mobilized with an ease way! Qbicle Eco-Trolley is an instant mobility system for this scenario.
See Qbicle Eco Trolley video on YouTube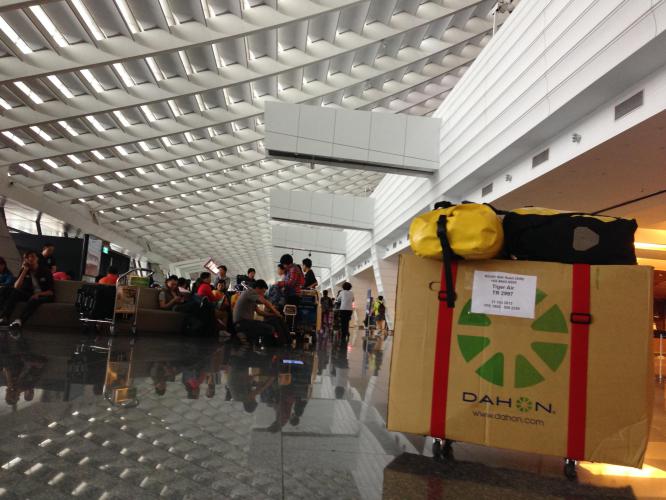 Patented and designed by Qbicle Inc. worldwide.
Features:
Eco friendly - Planet saving for carton to be re-used.
Lightweight - Weights only 935 g.
Compact – Just around one shoe size but to replace luggage case.
User friendly - Patented quick release design for use with ease.
Heavy duty - Suggested overall loading weight around 60kg.
Remark: The max. loading weight reaches 60kg only when a carton box is stiff enough.
Specification:
Patented QR for trolley wheels for maximum travel convenience.
2 sets of durable Velcro straps for attaching wheels & box reinforcement.
2.5 meter Velcro straps with length adjustable.
Fibre reinforced and recyclable wheel QR platform.
4 trolley wheels for each corner of the box.